30/10/2023

Designing Success: The Inspiring Journey of Ultimax Security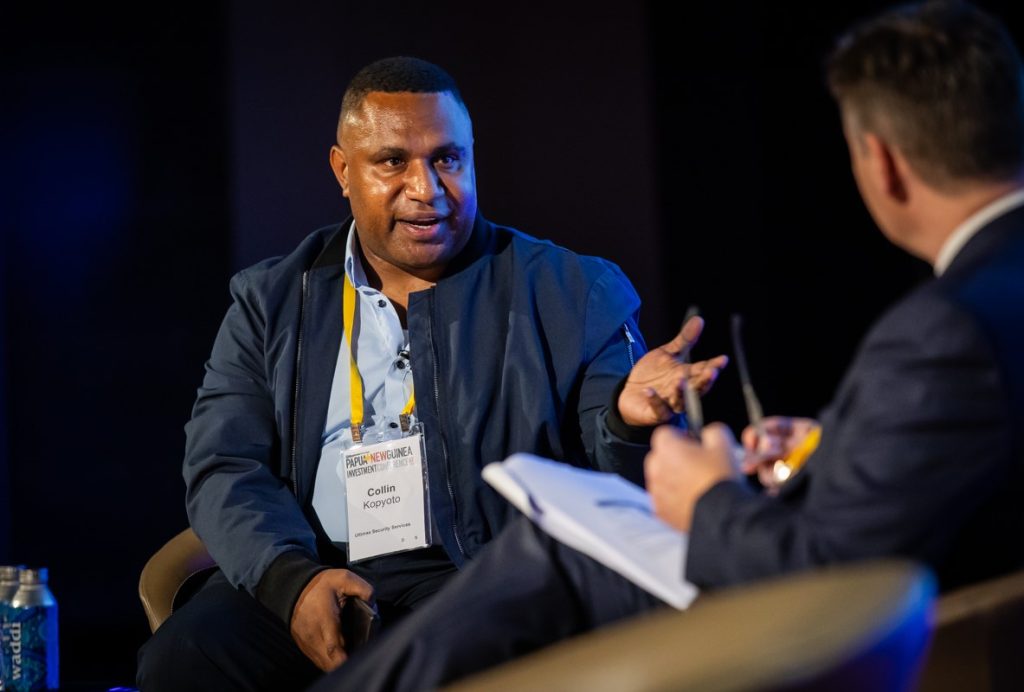 CEO and owner of Ultimax Security, Colin Kopyoto at the 2023 Business Advantage Conference in Brisbane.
Long-time Credit Corporation customer Collin Kopyoto flew to Australia in August to present at the prestigious Business Advantage Papua New Guinea Investment Conference in Brisbane.
Despite his background in graphic design, Collin Kopyoto has owned the thriving security company Ultimax Security since 2014.
During his university years in Canberra, Kopyoto pursued a degree in multimedia while working in security on the side. He learned a lot about the importance of punctuality and presentation; values that are now central to Ultimax Security's operations.
Kopyoto initially began a multimedia company upon returning to PNG, but quickly pivoted into the security market. He was driven by a desire to address the country's high crime rate and to open up employment opportunities to his fellow citizens.
The name Ultimax Security derives from Kopyoto's hopes of being both PNG's 'ultimate' security provider, while providing 'maximum' benefit to its clients and employees.
At the conference Kopyoto told over 300 executives from several countries that his hope was not only to make a profit, but to contribute to the economic growth of his country.
"The economy is tough and businesses are struggling. Now that I have a good product that people value, it's important to take on new challenges and meet new requirements. In order to do that, you need financial back up. That's the part where Credit Corporation came to help me out," he said.
With the help of Credit Corporation, Ultimax gained the necessary capital to expand. It already has over 300 employees and a reliable reputation.
"As long as I know they are there, I know that whatever new projects I take on board, they will be there to finance me." With Papua New Guinea seemingly on the verge of a period of economic growth, Credit Corporation's financial support is particularly vital. Kopyoto plans to continue to raise the company's standards and increase employee training to meet rising demand.
"They are giving me the confidence to look forward to these new challenges," Kopyoto concluded.