28/03/2022

Credit Corporation Supports Local Theatre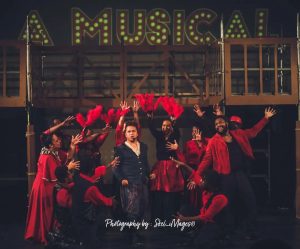 The show goes on for the Port Moresby Arts Theatre (MAT), as it receives a K10,000 donation from Credit Corporation (PNG) Limited to boost its musical production titled "Bottoms Up".
Established in 1912 as a small drama club, the cultural landmark throughout the years has played host to over three hundred shows, providing the public with the chance to experience the magic of live entertainment whilst supporting the preservation of PNG's unique and diverse culture through the art of storytelling, music, and dance.
"The Port Moresby Arts Theatre is an integral part of our arts and culture, we hope our sponsorship will support their endeavours to provide a platform for young Papua New Guineans and the community in expressive arts and storytelling" shared Lynda Kahari, Acting COO and Head of Customer Strategy, Credit Corporation.
"The show would have not at all been possible without Credit Corporation's very generous sponsorship – and we are so grateful for the investment into the continued development of performing arts in PNG, especially with new, young, and local talent. This was the biggest and proudest achievement that has come about in bringing this show to the stage." said Natalie Pidik, of MAT Bottoms Up Production Team.
With Credit Corporation's support, the first show of the year was rated a success with sell out performances. Due to popular demand, an encore show was hosted for the public.