28/10/2022

Credit Corporation staff participate in mangrove planting initiative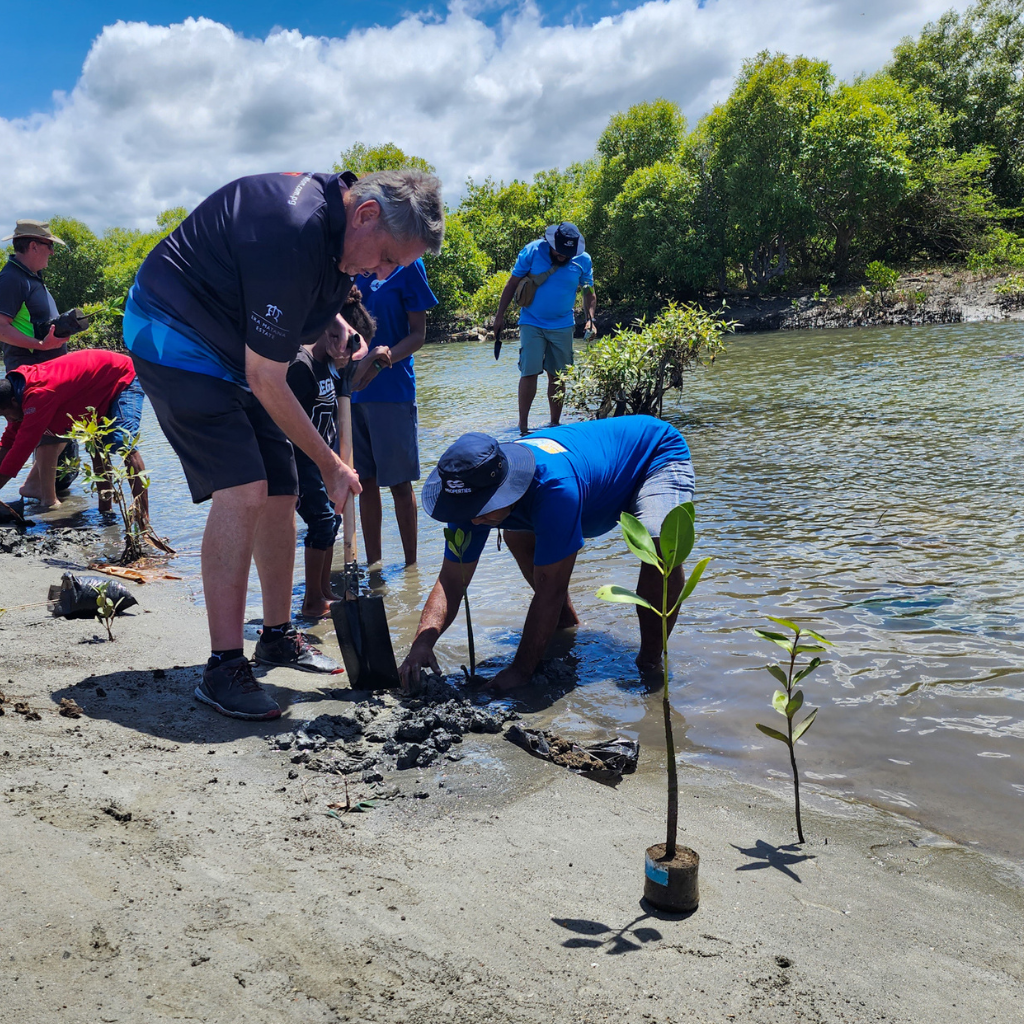 Credit Corporation staff planting mangroves at Gaire, Central Province.
Credit Corporation PNG Limited staff recently participated in a mangrove planting initiative at Gaire village in Central province.
Risk Support Officer Hindira Ivahupa says the initiative is one of the company's sustainable projects undertaken as part of its corporate social responsibility.
"The goal of this initiative is to promote sustainable development by providing our staff with environment conservation activities that will benefit both the community and the environment," said Ivahupa.
"Our sustainable projects are also a great way to connect with the local communities we operate in and raise awareness on the importance of being environmentally conscious," she further added.
Ivahupa also acknowledged the community-based organisation, ARO who initiated the Gaire Mangrove Conservation and Rehabilitation program for their support in helping Credit Corporation to undertake its first mangrove planting initiative.
A donation of K2000 was also presented to ARO in support of the organisation's conservation efforts within the community.
In thanking Credit Corporation for its generous donation, ARO Project Coordinator and Gaire local, Roy Hitolo, said the aim of the project is to restore degraded mangrove areas along the village's coastline and river system.
"We started in 2020 with a group of 20 youths, all from Gaire and we are now in our third year. We are aiming to plant 20,000 mangrove seedlings before 2025. So far, we've planted a total of 3,000," said Hitolo.
He further added that mangroves play a very important role in preventing the rise of sea levels and preserving coastal ecosystems and encouraged coastal communities around the country to start up mangrove planting projects to protect their coastlines.
"We all have role to play when it comes to conserving our natural environment and I would also like to thank Credit Corporation and its staff for their contribution to the fight against climate change," said Hitolo.