07/09/2022

Credit Corporation staff donate to children's ward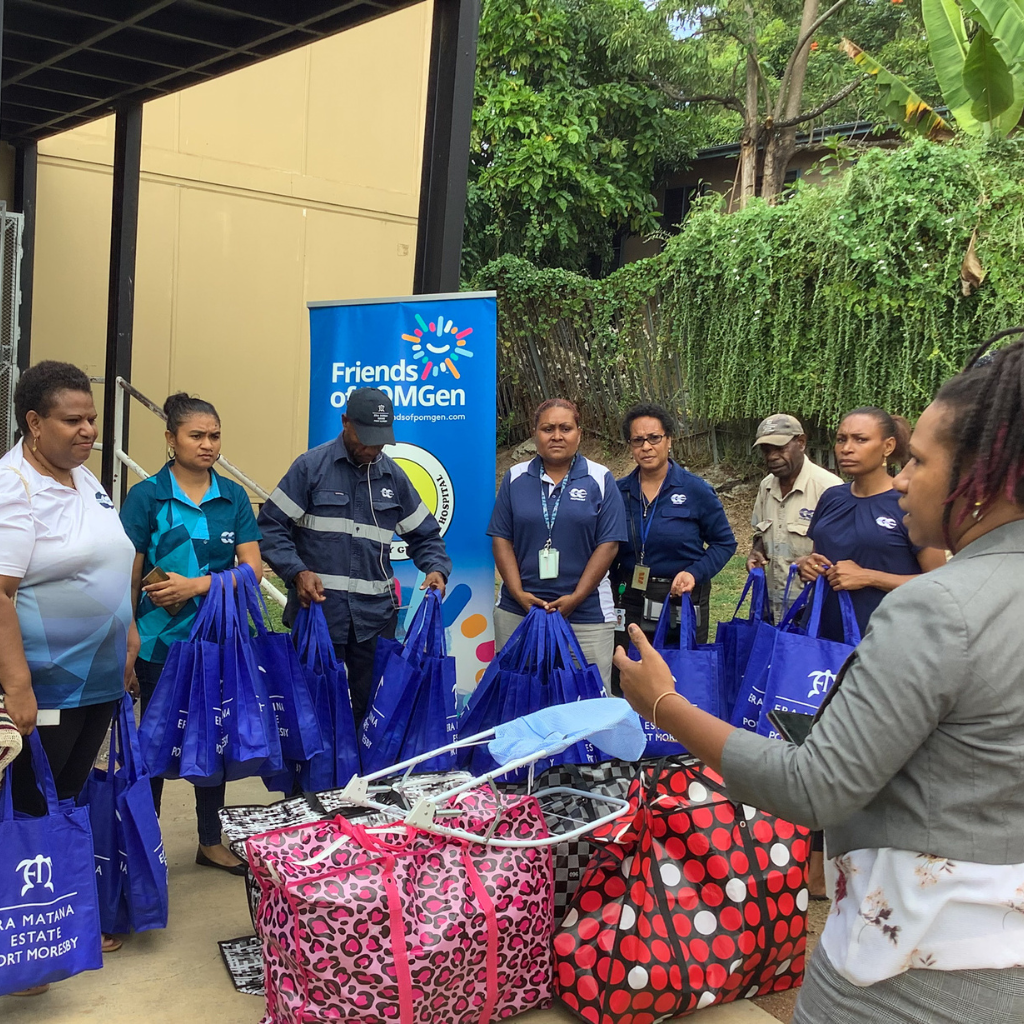 Credit Cororpation Properties staff with FOPG's Grace Roland (right)
Staff from Credit Corporation Properties (CCP), a subsidiary of Credit Corporation PNG Limited, recently visited Port Moresby General Hospital to donate gift packs to the hospital's paediatric ward.
The gift packs which included pre-loved toys, clothing, and personal hygiene items all donated by both tenants and staff came as a response to the recent appeal made by the hospital's charity arm, Friends of POMGen (FOPG) for business houses and individuals to donate basic essential items to the hospital's children ward.
CCP General Manager, Brent St. Hill said the donation is part of Credit Corporation's community service obligation.
"I would like to thank our staff who took the lead in making this donation possible and our tenants for their support and contributions as well, he added.
On hand to receive the donation was FOPG Operations Coordinator, Grace Roland, who thanked CC Properties for responding to the hospital's appeal, saying, "their support comes at a time when basic items are in such high demand. We would like to thank Credit Corporation and your staff for your generosity and support to the hospital"
"The response that we've received from both business houses and individuals is overwhelming and we are very grateful for the contributions and support shown," she further added.