13/07/2023

Credit Corporation continues strong partnership with Agmark Gurias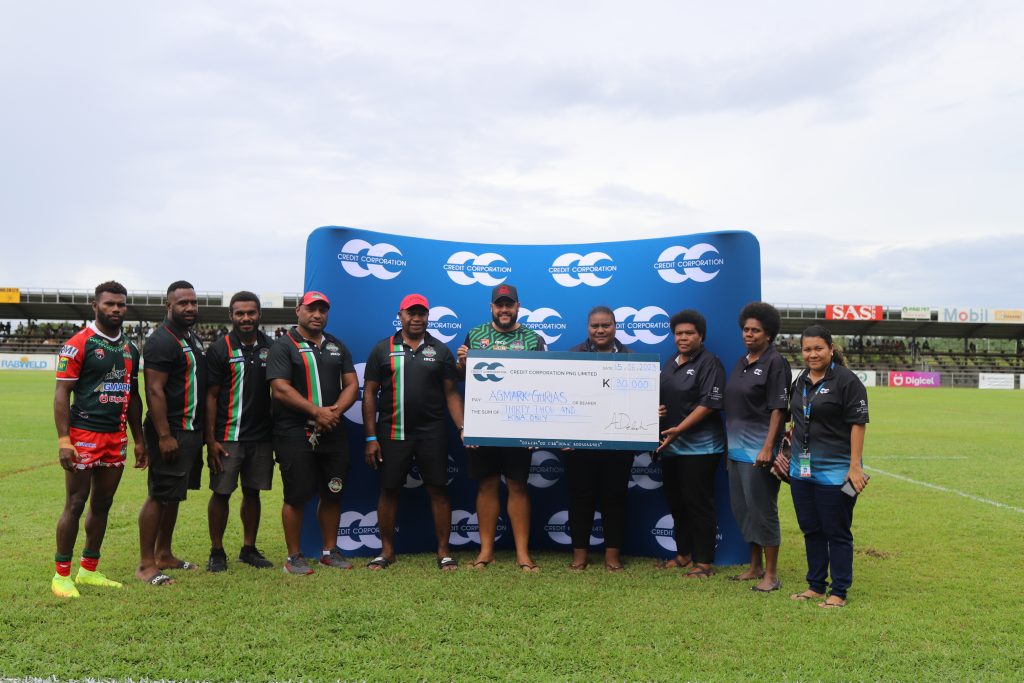 Credit Corporation (PNG) Limited reaffirms its commitment to the development of sports in the country by announcing its continued support for the Agmark Gurias rugby league team. Credit Corporation has pledged a sponsorship of K30,000 to assist the Gurias in their 2023 season.
"We are proud to extend our support to the Rabaul Agmark Gurias once again," said Credit Corporation Head of Lending, Don Hallam. "Their dedication to the sport and the positive impact they have on the local community aligns with our values as an organization."
"Credit Corporation believes in investing in initiatives that promote growth, unity, and excellence, and we see this sponsorship as an opportunity to contribute to the development of rugby league in PNG," he added.
He further added that Credit Corporation has been a long-time sponsor of the Rabaul Agmark Gurias rugby league club, saying, "this year marks our 19th year of partnership with the Gurias, and we look forward to building on this partnership in the years to come."
In thanking Credit Corporation for its ongoing support, NGIP Managing Director, Steven Nightingale said, "Credit Corporation has been a long-time supporter of the  Gurias, and we thank the company and management for their contribution to the team's development over the years."